Wild Flower Seed Giveaway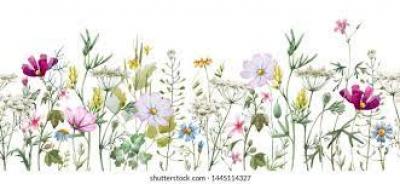 For 2022 South Somerset District Council (SSDC) have developed a new community giveaway centred around wildflower meadow creation to develop refuges for wildlife throughout our district specifically in our villages and towns. Since the 1930's the UK has lost over 99% of our so called 'unimproved grassland', through this giveaway we hope to re-establish and create new beneficial grasslands across our district.
SSDC are asking parishes, individuals and landowners to apply for the giveaway, this can be as large or small as you feel fit, being split into several smaller areas (gardens etc) or on a larger site (150m2). As applicants and landowners please take into account maintenance of such a project, access for the larger community and potential future surveying, please see the attached application.
We really hope you take the time to look at your land, whether that be parish or private owned. This is a key opportunity to contribute towards nature recovery and mitigate the ecological emergency, so please speak to your communities to find relevant areas.
SSDC will be holding education days and will provide advice over the coming months, but for now please see the attached videos and links below to help you understand preparing and maintaining a wildflower meadow;
For any further information please feel free to get in contact with Joshua Bennett at SSDC and for any complete applications to be returned to the SSDC Environment email; ssdcenvironment@southsomerset.gov.uk

Video:
https://www.youtube.com/watch?v=xqLtDZFOPYQ
Wildflower Seed Giveaway Application (pdf)
24th November 2021